Resources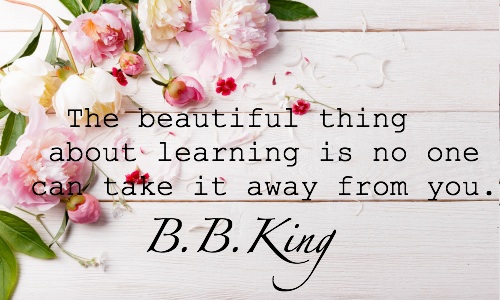 That brings us to the end of this course. You should now have an understanding of the key principles of hypnobirthing as well as the practical tools and techniques which can help you have the calm and relaxed birth that you deserve. All that's left now is for you to practise, practise, practise! Listen to your MP3s regularly (every day if you can during the last few weeks of your pregnancy), practise your massage techniques and make sure that you have really thought about how to create the environment that is right for your birth.
You can use this preparation diary to help you plan your practise and have a clear idea of what you should be doing week to week.

You should have received your MP3s via email but you can also access them via the link below.

If you would like to do some further reading, I've collated a list of books that I've enjoyed and found useful during both my pregnancy and studies as a hypnobirthing instructor. I've also listed some websites which you may find useful now and when baby comes along.
Further Reading:
"The Positive Birth Book" by Milli Hill
"Gentle Birth, Gentle Mothering" by Sarah Buckley
"Childbirth Without Fear" by Grantly Dick Read
"Birthing From Within" by Pam England
"Bump" by Kate Evans
"Guide to Childbirth" by Ina May Gaskin
"Spiritual Midwifery" by Ina May Gaskin
"The Heart Is In The Womb" by Amali Lokugamage
"Primal Health" by Michel Odent
"Childbirth & The Future Of Homo Sapiens" by Michel Odent
"Birth and Sex" by Sheila Kitzinger
"Effective Birth Preparation" by Maggie Howell
For Dads:
"Men, Love & Birth" by Mark Harris
"Commando Dad : Raw Recruits" by Neil Sinclair
"Pregnancy for men - the whole 9 months" by Mark Woods
"Birthing for Blokes" by Mark Harris
Useful websites:
Which? Birth Choice
A really useful website which runs through all the choices that you have - where to give birth, understanding your maternity options and where to get expert advice locally.
Positive Birth Stories
A wide range of beautiful, positive birth stories that will help you view birth in a positive light and hopefully feel less anxious about the birth of your own baby.
Support Groups
AIMS www.aims.org.uk
A UK charity with a wide range of publications about pregnancy and
birth - all are highly recommended. They are available in paperback and
e-book from the AIMS website.
Birthrights www.birthrights.org.uk
They have insightful fact sheets on their websites and support mothers
and midwives.
Breastfeeding Support
La Leche League www.laleche.org.uk
Wonderful support groups held at various locations locally
Lactation Consultants of GB www.lcgb.org
Directory of professional, private lactation consultants
If you have any questions at all please remember that you have access to the BabyBien support group on facebook (click the button below) or you can email me anytime: [email protected]
If you have enjoyed this course and think that you'd like to attend a workshop then the cost of this online course will be deducted from the price. Please email me for details.
Wishing you all the best for your big day and much happiness with your new little family!
Kate x