One Day Hypnobirthing Workshop - deposit payment
---
One Day Hypnobirthing Workshop - deposit payment
£45.00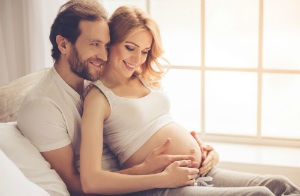 1 Day hypnobirthing workshop - deposit payment (please add required course date at checkout). Balance is due 7 days before the course.
This group hypnobirthing workshops is a 1 day course which will teach you everything you need to know about hypnobirthing and how to prepare for the birth of your baby. Courses are kept small, maximum 3 couples per group, to ensure that all couples get the personal attention you need.
The cost includes all refreshments (excluding lunch), all tuition and course materials, 4x MP3s in the familiar voice of your instructor, and ongoing support via email and the BabyBien facebook support group.
You will also receive access to the online hypnobirthing course so that you can continue your practice at home.
The workshop covers:
Natural ways to manage pain in childbirth
Hypnobirthing skills to help you overcome fear and increase your confidence and trust in your ability to give birth
Effective breathing and deep relaxation techniques
Practical techniques to keep you calm and relaxed during birth, including massage, use of a birth ball and different birth positions
the importance of the birth partner's role and practical techniques they can use to keep you calm, relaxed and ease any discomfort during birth
Ways in which your birth partner can help you achieve a deeply relaxed state
How your body works during labour and what you can do to help it
How fear or anxiety have a negative impact on your body during birth and how to reduce them
Effective ways to work with the medical team supporting you