DIY Advent calendar
Posted on
Now that my little man is old enough to start understanding Christmas, I want to start some family traditions. It's so lovely to see him getting excited about it all.
I've been looking for a reusable advent calendar for a while but not found the 'perfect one'. I wanted something modern, festively stylish, that would fit in with my house decor. In my search I came across some amazing 'decorate your own' wooden advent calendars. Perfect! Here's a little peek at my efforts. The drawers are the perfect size to house a small toy and a chocolate. Mine is filled with toy cars, little dinosaurs and Santa chocolates for my special little boy x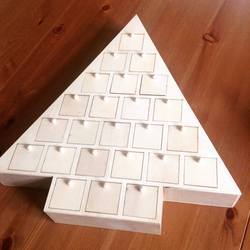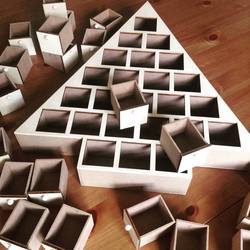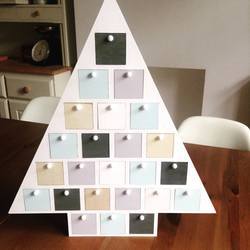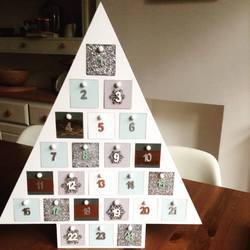 Tree wooden advent calendar from Hobbycraft.