Life. Love. Home. Self : March
Posted on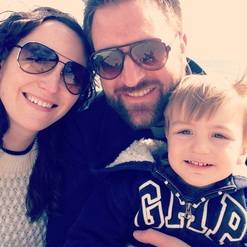 Getting thoroughly pampered on Mother's Day - my 3rd and best yet.
Feeling proud as little man moves to his 'big' bed without a fuss.
Watching 'Band of Brothers' boxset - totally addicted.
Spending a lovely week with my little family in the New Forest.
Experiencing the joys of a theme park with a toddler for the first time. Peppa Pig World totally blew his little mind!
Starting my hypnotherapy course and working some brain cells.
Loving the bonds that little man is developing with his grandparents and close family. Makes my heart melt.