Life. Love. Home. Self: July
Posted on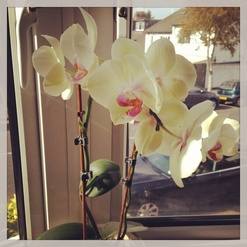 Tackling the first stages of project garden - planning, clearing, weeding, trimming.
Writing my bucket list. Thought it's about time I remind myself of some of my personal goals.
Impressed that I've managed to revive my beautiful orchid.
Finalising plans & packing for our August holiday in France.
Spending gorgeous, lazy, sunny days with my little man.
Loving that our garden is full of butterflies.
Reading "Toddler Calm" by Sarah Ockwell-Smith.
Making lots of fruit smoothie ice lollies, trying to keep little man cool.
Feeling relaxed & content.