Life. Love. Home. Self : June
Posted on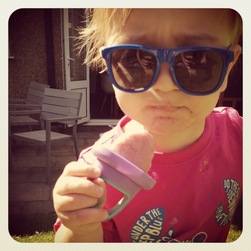 Celebrating Father's Day - our 2nd as a little family.
Developing a fun, creative & child-friendly garden space.
Loving sunny afternoon play dates.
Feeling proud as little man learns more words.
Watching Orange is the New Black season 2 - totally addicted.
Avoiding all things World Cup related.
Going to watch London Grammar at Brixton Academy.
Making a list of all the last bits of DIY that need to be done around the house.
Aiming to get them all finished by the end of the year.