Life. Love. Home. Self : May
Posted on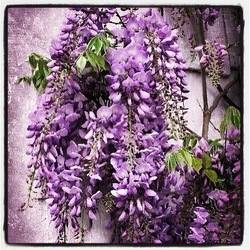 Watching House of Cards. In awe of Robin Wright.
Reading 'The shaman in stilettos' by Anna Hunt.
Experiencing the first signs of tantrums & learning as my toddler asserts his independence.
Celebrating the marriage of a very lovely friend.
Enjoying the wisteria that has appeared in our garden. Beautiful.
Planning our first BBQ of the season. Hopefully the first of many.
Starting to arrange our next trip away at the end of the summer.
Loving the rare times when little man will sit still & cuddle me.