Life. Love. Home. Self : March
Posted on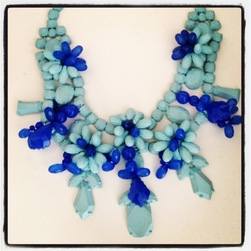 Celebrating my 2nd Mother's Day.
Finishing the last details of the kitchen renovation project.
Starting work on our jungle of a garden.
Losing a stone & finally looking like my pre-baby self again.
Treating myself to a well deserved shopping spree.
Wearing my Zara statement necklace (with everything).
Watching True Detective.
Laughing at little man playing in his sandpit. Sand everywhere.
Loving the sunshine & feeling like summer is on it's way.