Life. Love. Home. Self : January
Posted on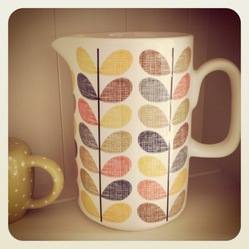 Welcoming the start of a new year & all it will bring.
Starting 100HappyDays. Follow my progress on twitter...
Celebrating getting another year older.
Tackling the kitchen renovation project & pushing my DIY skills to new limits.
Getting back on the diet...the baby weight must go.
Wearing my French Connection Parka. Stylish & snuggly.
Watching little man take his first steps outdoors.
Loving his excitement as he discovers a new freedom.
Obsessing about Orla Kiely kitchenware.
Reading Elle Decoration (my subscription was a perfect Christmas gift).