Choice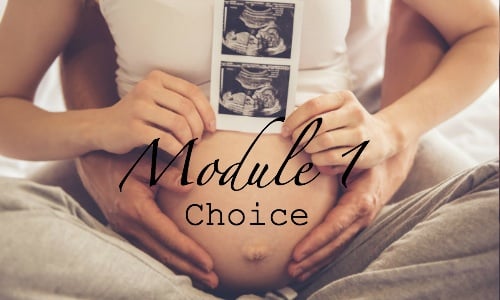 Your Birth Plan
Let's start at the very beginning. There are lots of choices available to you regarding how you approach the birth of your baby. It's never too soon to start looking at these options and start thinking about what choices to make. What do you want? What would you like your birth to be like? Where would you like the birth to take place? Who would you like to be there with you to support you? What options are available to you?

Writing your Birth Plan
You may have already given this a lot of thought and even completed a birth plan. If not, it's really important that you start thinking about what you do and don't want. Completing a birth plan is a really good way to help you organise your thoughts and start making the decisions that you are in control of. Click on the button below to download a copy of the NHS Choices birth plan.

Every birth is different and you cannot predict exactly how yours will go.
Try not to be too fixed on exactly what you want. Think of this as your birth preferences rather than a detailed plan of what will happen. Be prepared for different eventualities and discuss your options with your partner so that, if for any reason events take you away from your birth plan, you still remain in control and know what your choices and preferences are for that situation.
These are some of the key things that you should be thinking about:
Location

What services are available to you locally? Are home births supported?
Hospital or Birth Centre
Most hospitals offer tours and it's definitely worth going for a look around if you can. Be open minded and look at the birth centre (or midwife led unit) and hospital labour suite so that you have seen everything. Even if you have decided that you would definitely like to go with the birth centre, have a look at the labour suites as well as labour can be unpredictable and you can't guarantee that everything will go exactly as you hope on the day.
Find out what facilities are available - do they have birth balls you can use? Do they have music docking stations/special lighting features? Is there a birth pool available? It helps to be familiar with the place and to know where you're going in advance (it can remove some stress on the big day).
Homebirth
How would you and your partner both feel about a home birth? This is ultimately your decision, it is so important that you feel comfortable with your chosen location but you will need to be supported by your partner throughout so it is important that they are on board with what you decide. Many partners find the idea of a homebirth quite daunting, I imagine because they feel as though the responsibility should anything go not according to plan would fall with more heavily them (rather than having a full medical team only moments away in a hospital or birth centre setting) & that can feel like a huge burden.
If you are super keen on a homebirth but your partner is not as enthusiastic there are some excellent and supportive forums available on Facebook. Get your partner involved and let them hear the positive experiences of others and this will help the process of them understanding why it's so important to you.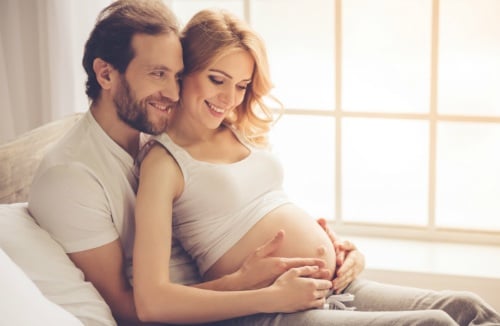 Support
Who would you like to be with you on the big day? Most women choose to have the father (or other parent, if you're in a same sex relationship) with them for the birth. They will find everything they need to be your perfect birth partner in module 7: Support.
Is there anyone else you would like to be present? Your Mum, sister, a close friend? Think about who you want to know when you go in to labour, and who will need to wait until Baby arrives (remember Baby will come in his/her own time and the last thing you need is the world knowing that you've gone into labour and expecting an update every 5 minutes).
Do you have any relatives pushing to be present but who you really don't want there (Mother/Mother-in-law perhaps)? Discuss this with your partner and decide how to deal with this now. Don't be afraid to make your wishes clearly known. You're much less likely to cause offense by being straight forward with what you want - for example tell everyone now that the birth is to be limited to just you and your birth partner and not to expect a call until Baby is actually here (but of course they'll be at the very top of the list!).
Remember that the most important thing is that you are happy with your choices (it doesn't matter what anyone else thinks - this is your birth experience!).
Pain Relief
The most important part of making choices is understanding the options that are available to you. You may have very strong opininons about pain relief, whether that's for or against. The fact that you are doing this course suggests that you are keen on keeping things natural. That's fantastic and this course will provide you with all the knowledge and skills that you need to prepare yourself for the best birth experience possible. At the same time, you do not know how you will feel on the day, how you will cope with sensations, and if there will be any complications along the way. Ultimately there's no medal for declining pain relief if you really feel like you need some help. I would always advise looking into your options, and discussing them in depth with your partner so that they have a clear idea of what you want.
Click on the button below to find out more about pain relief and the many pros and cons, to help you make informed decisions should you need to.

Caesarean
Around 1 in 4 women will give birth via caesarean, or c-section (the latest statistics show that 26.2% of births in the UK in 2014 were by caesarean). The World Health Organisation recommends that the ideal rate of caesareans is 10-15% and it is far from the easy option that the 'too posh to push' label may have left us thinking.
When medically necessary though, a caesarean can effectively prevent maternal and newborn mortality. It quite literally saves lives.
Some women find the idea of a caesarean quite daunting and don't want to dwell on the prospect. If you would like a little more information though, you can click on the button below to find out more about why a caesarean may be necessary and what is involved.

Gentle Caesarean
There are options available to you to make your caesarean as near to a natural birth and as positive an experience as possible. This is known as a 'gentle caesarean'. You will need to discuss your options with the medical team supporting you but you can refer to the gentle caesarean birth plan template below to help you understand the options that should be available to you and how they can be beneficial for both you and your baby.

Homework
Your homework for this module is to write your birth plan. Depending on how far along in your pregnancy you are, you may feel that you are not yet ready to do this. That's fine - just start the process by making notes and discussing with your partner. The process of starting to think and talk about this together can help you to understand what you feel about each option available to you.
Remember that your birth plan is not set in stone and you can always change your mind (even during labour!). The important thing is to have an understanding of what you do and don't want and what is really important to you during your birth experience.